Our ranches are all located near Walden, Colorado. This is the North Park area of Colorado, about 165 miles northwest of Denver and 40 miles east of Steamboat Springs.
Black Elk Outfitters, LLC. (Colo.Lic.#1313) offers self-guided trespass fee hunts on private, Colorado Ranches.
Black Elk Outfitters has been serving hunters from all over the world for 35 years. We hope we can be of service to you. With Colorado having the largest elk herd in the United States it's not hard to understand why many of our hunters return year after year. It also explains why we book up so early each year.
As of February 1, 2020 Black Elk is under new ownership. Keegan McCarthy has taken over the reins from Dell. Keegan has hunted with Dell for over 15 years, and his wife Chelsea has been coming to elk camp since she was 10 years old. They are not new to the guiding world; Keegan is a Master Guide in Alaska and was awarded the North American Professional Hunter of the Year award in 2020. Chelsea is an integral part of the business and they intend to keep elk camp the same as it has been and carry on what Dell built. We, Keegan and Chelsea hope to keep all the same staffers on that Dell had and make for a great transition. We look forward to hunting with you!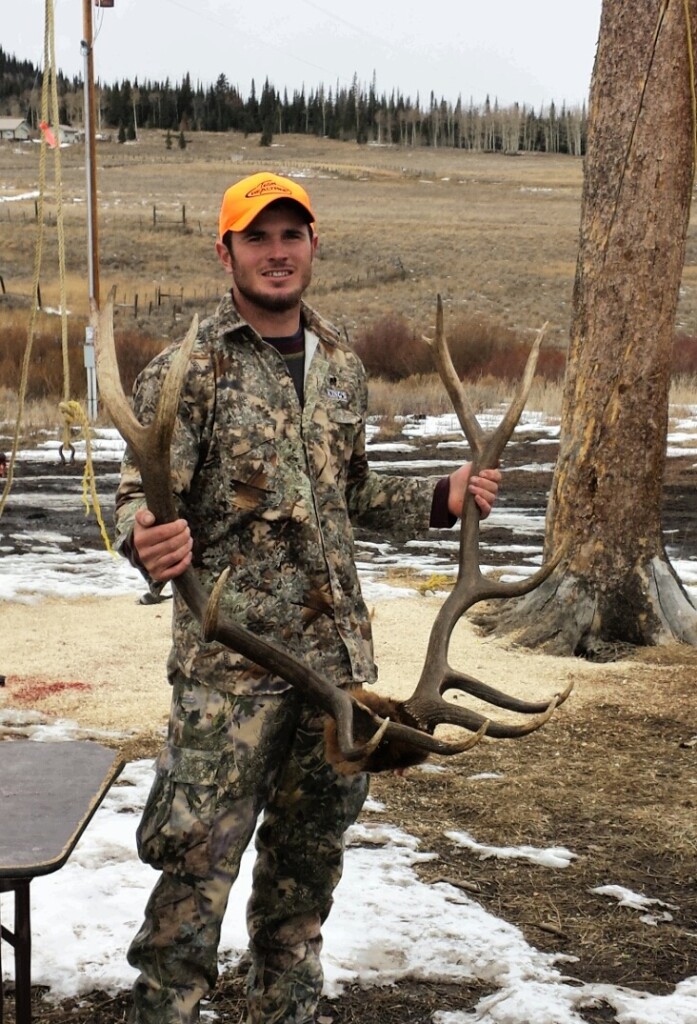 The same ranches have been secured for the 2020 season, Coyte and Indian/Creek Trownsell.  We will continue to hunt Indian Creek and Trownsell Ranches as one ranch. All of our hunts are 7 days long except for archery on Indian Creek and the 1st and 4th rifle which are 5-day seasons, rifle antelope which is a 3-day hunt. Please note that Black Elk Outfitters LLC offers neither guided nor outfitted hunts.
For 2020 the season structure will be the same as 2019. There will be 4 rifle seasons for elk as before, but the 1st and 4th seasons will be by drawing or on left over licenses. The 2nd and 3rd seasons will be combined elk and deer seasons with bull elk being unlimited, deer by drawing. During the combined seasons bull elk licenses will be unlimited in the areas we hunt. All deer licenses for all methods of take are by drawing. Deer seasons are concurrent with the elk seasons, except for the Early Deer season, which is the last week in September.
The 2020 season dates can be found at- https://cpw.state.co.us/Documents/Hunting/HunterEd/HuntPlanner.pdf
In our areas there are always leftover licenses available for the 1st and 4th rifle seasons as well as left over cow elk licenses. These leftover licenses go on sale in August in person or by phone and online.